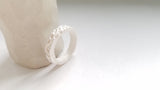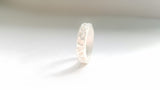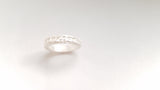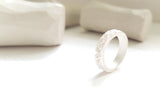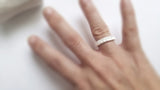 Stilosissima
Sterling Silver Lace Pattern White Ring
This is a very unique ring, in sterling silver 925 and white patina. It is 3 mm wide and 2 mm thick.
This complex and intricate pattern resembles the beauty of lace.
The White patina will slightly fade on the edges, depending on use, revealing the bright silver underneath, creating an even more interesting look. This is a beautiful and unique ring and it is available in every size , 1/2 and 1/4 from 5 to 10 US.
Please, Allow 1-2 weeks for fabrication.
Your ring will arrive to you in a very stylish box, ready for a gift or just for yourself.