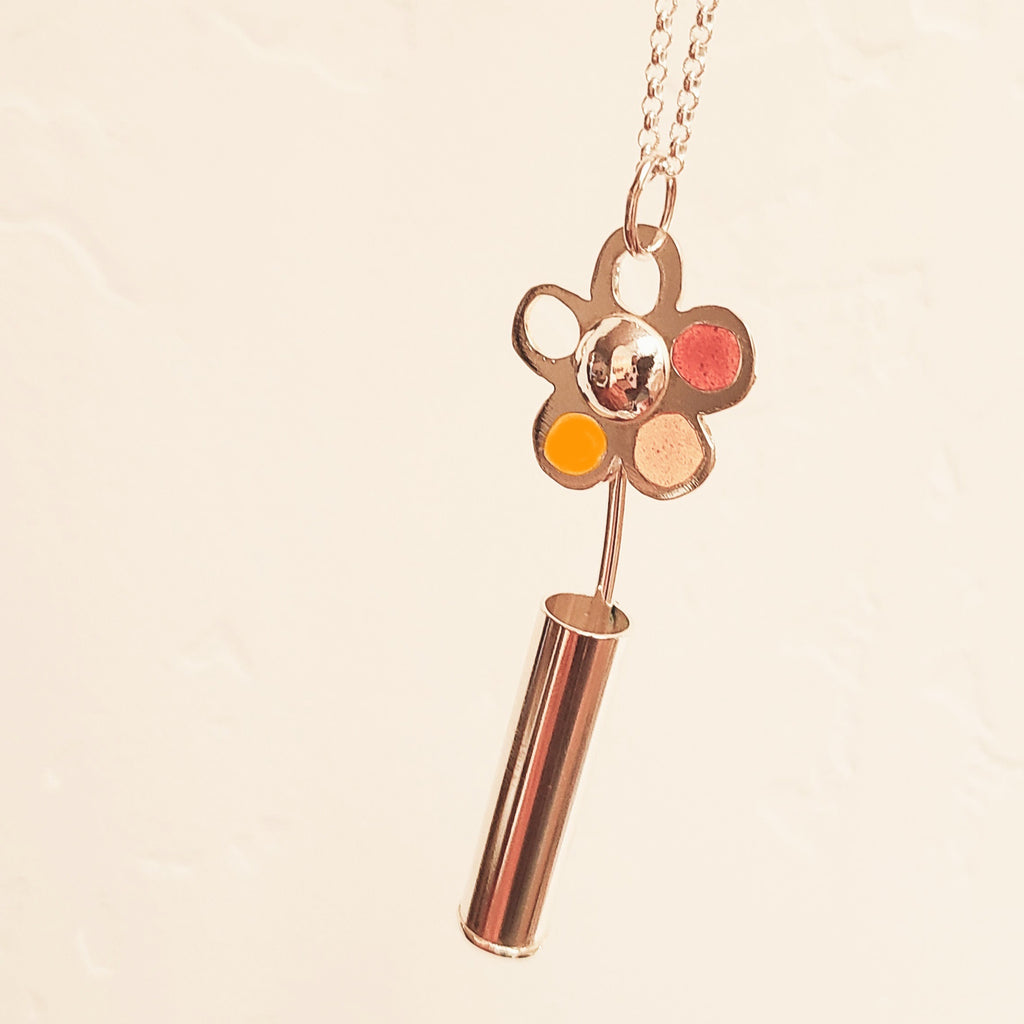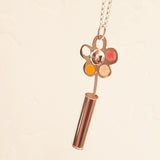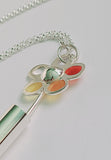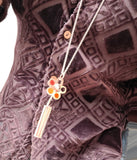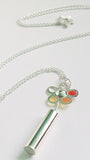 Stilosissima
Sterling Silver Flower Necklace with Orange, Yellow and Red Resin
Long Sterling silver necklace, modern and fun, featuring a flower in a little vase. The three petals are filled with colored resin.
The flower necklace has another little flower that can be showcased in the length of the chain.
Beautiful and one of a kind piece of jewelry! This long necklace is made entirely in sterling silver .925 and resin. The necklace is a 36 inches long  and 2 mm thick.
The little vase and flower pendant is about 3 inches in length.
.
This necklace is made to order.

This is a very unique piece and will be a stylish add to your jewelry collection. It comes in an elegant box, tied with a silky ribbon, ready for a gift or just for treating yourself.