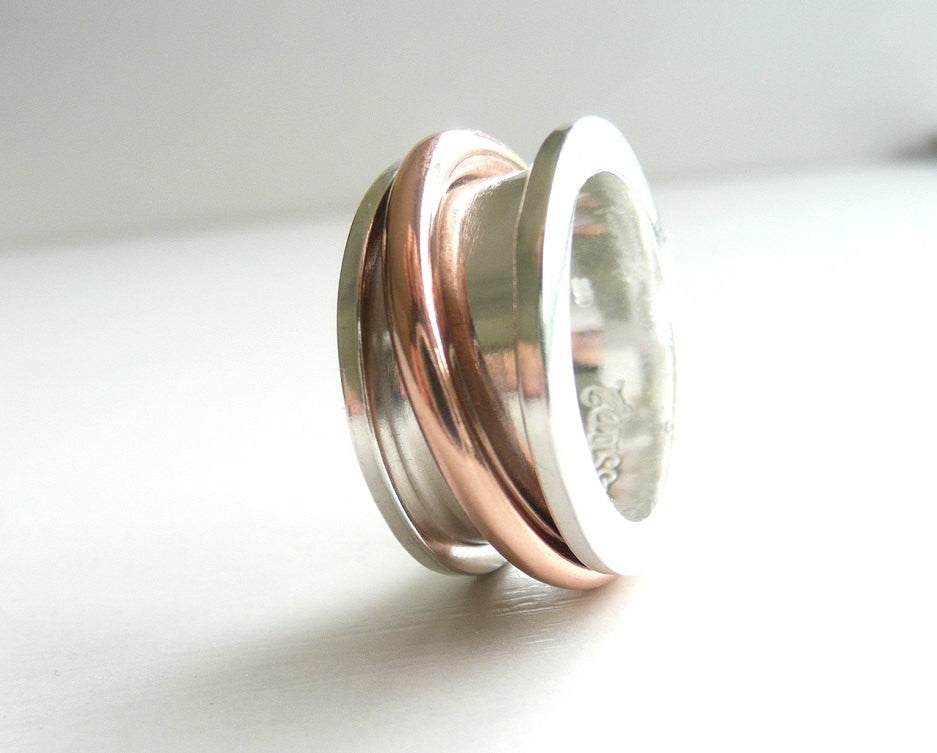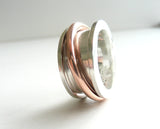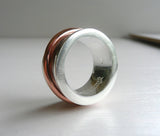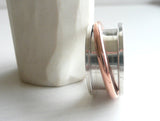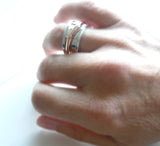 Stilosissima
Spool Sterling Silver and Copper Spinner Ring
Beautiful and solid sterling silver spinner ring, two rings have been soldered to a silver band 3/8 inch wide and a copper ring is free to move in the center.
This motion in the ring could give a special "calming" effect to the person wearing it.
Fun to wear and stylish too.
This ring can be made in sizes 4 to 12 including half sizes, please indicate your size and allow 1-2 weeks for fabrication.


Your ring will arrive to you in a very stylish box, ready for a gift or just for yourself.