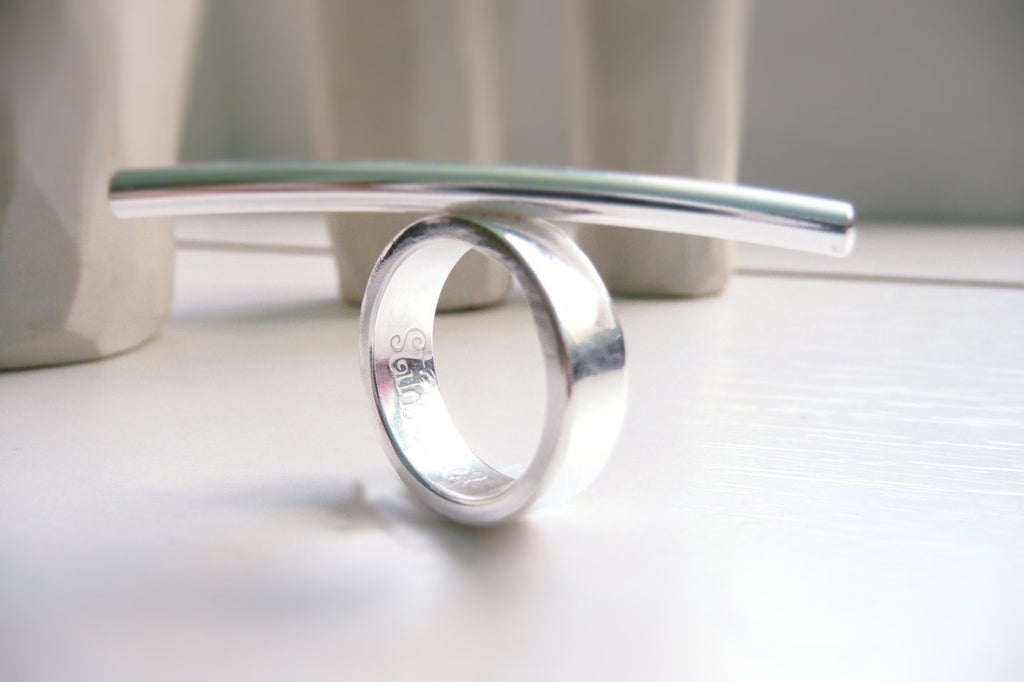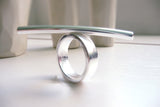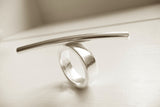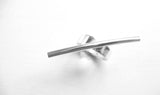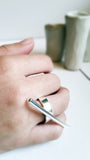 Stilosissima
Zen Minimalist Contemporary Modern Sterling Silver Ring
This ring is made in sterling silver 925, it features a simple line balancing on a circle. It is unique, very modern, minimalist with a meaning of simplicity that reflects balance, harmony and relaxation a little bit Zen.
The ring shank is 2 mm thick and 6 mm wide. The line on top is 4.5 cm (1 3/4 inches) and 3 mm thick.
It can be made in all sizes 1/2 and 1/4 size .
Please allow 1-2 weeks for fabrication. The ring will come in an elegant box tied with a silky ribbon, ready for gifting.