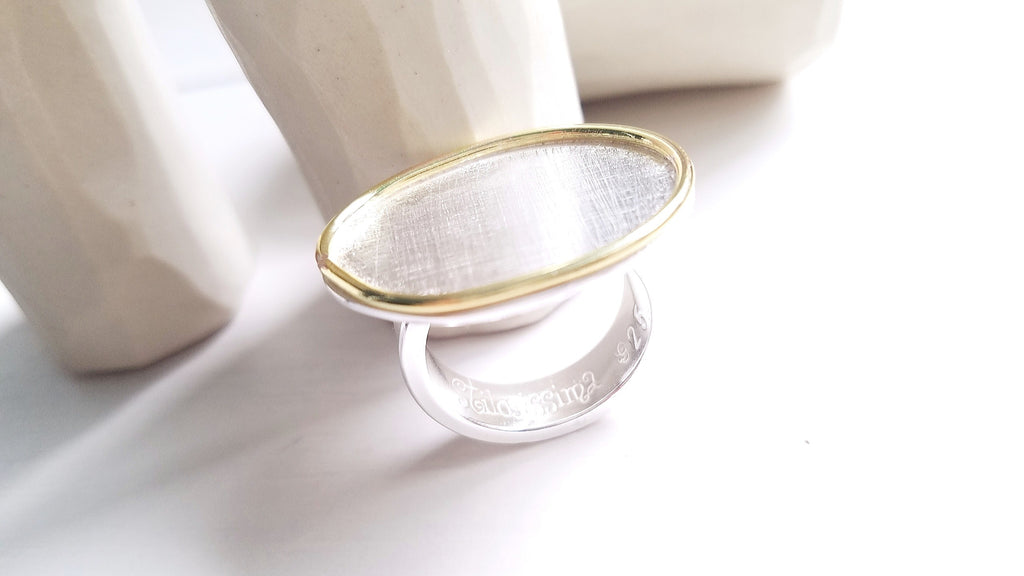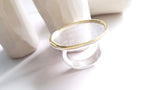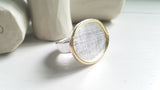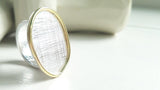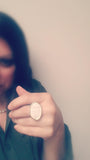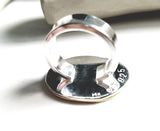 Stilosissima
Modern Elegance Ring, Sterling Silver and 14k Yellow Gold, Statement Ring, Big Ring, Cocktail Ring
Modern Ring, statement ring, 14k yellow gold and silver ring, cocktail ring, big ring, precious ring, interesting ring, elegant ring, silver and gold ring, irregular shape ring.
Modern Sterling Silver and 14k gold ring, it features an irregular textured shape, the silver part has been framed with a 14k yellow gold wire.
This ring is very elegant and at the same time will make a statement. Beautiful in every way, it is part of the elegance line. https://www.stilosissima.com/collections/everything-else/products/modern-elegance-stud-earrings-sterling-silver-and-14k-gold
The top part of the ring is about 28mm x18mm and the ring shank is 2 mm thick.
This modern Ring is a made to order item.
Please allow 1-2 weeks for fabrication of this modern and elegant cocktail sterling silver and 14k yellow gold ring.
This beautiful Sterling Silver 925 and 14k ring, like everything else in my shop, is handcrafted and handmade in my studio in San Diego, it has the Stilosissima logo, it is 925 and 14k hallmarked and will come in a very stylish box, tied with ribbon, ready for gifting or for treating yourself.