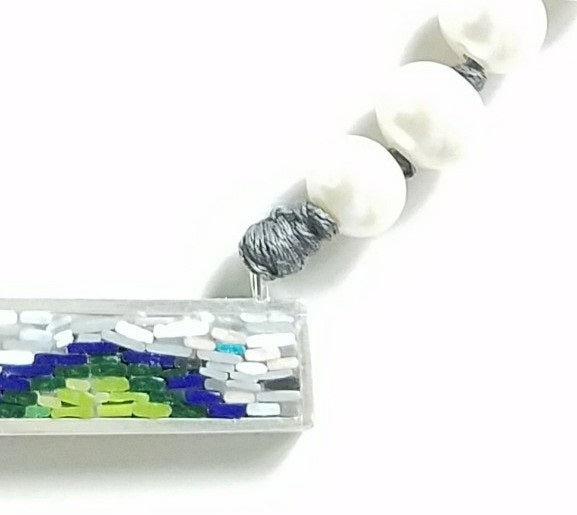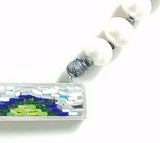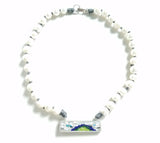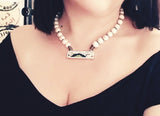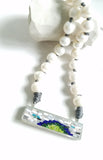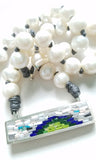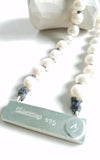 Stilosissima
Micro Mosaic and Pearls Necklace with Sterling Silver 925
This is a statement necklace, very unique.
A beautiful modern stylized micro mosaic is featured in a sterling silver frame pendant ( 1 3/4 X 1/2 inches), 2mm thick.
The necklace is made of huge (10 - 11 mm) white natural pearls, chosen one by one and knotted with a thick dark grey cotton thread.
For this necklace of the new Jewelry line, I wanted to create something that combines the beauty and elegance of pearls with the modern and uniqueness of this micro mosaic.
The necklace in the picture is about 16 1/2 inches in length.

Please allow 2 weeks for your necklace to be made.
It will come in a beautiful box tied with a silk ribbon.