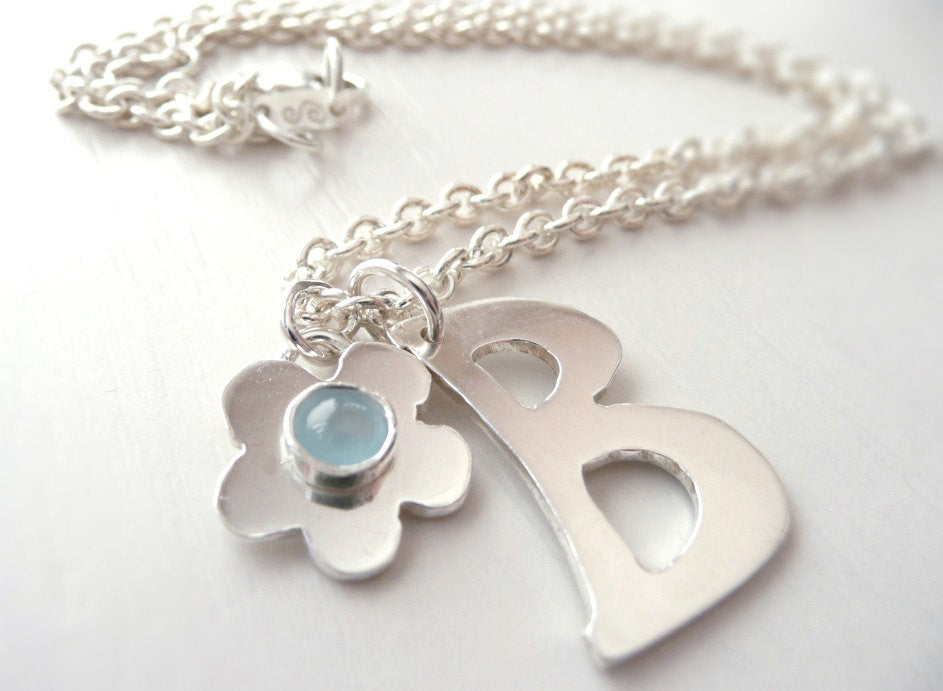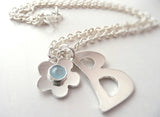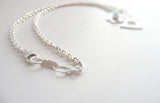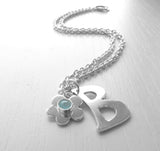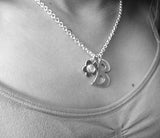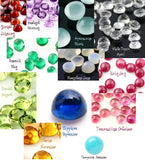 Stilosissima
Initial and Birthstone Flower Necklace Sterling Silver
Very sturdy and thick sterling silver necklace with a big initial letter and a cute flower showcasing your birthstone. The letter is about one inch (2.5 cm) in length, the flower is about 1/2 inch and in the center has been set a 4mm birthstone of your choice.

January-Garnet
February-Amethyst
March-Aquamarine
April-White Topaz
May-Emerald
June-Moonstone
July-Ruby
August-Peridot
September-Sapphire
October-Tourmaline
November-Citrine
December-Turquoise

The Necklace length can be 16" , 17" or 18" , please add a note at checkout with your preference. If you like a much longer necklace, please send a message prior your purchase.

This is a very solid and sturdy necklace, something to last a lifetime, perfect for many occasions: birthdays, bridesmaids, mother's day etc...